Introduction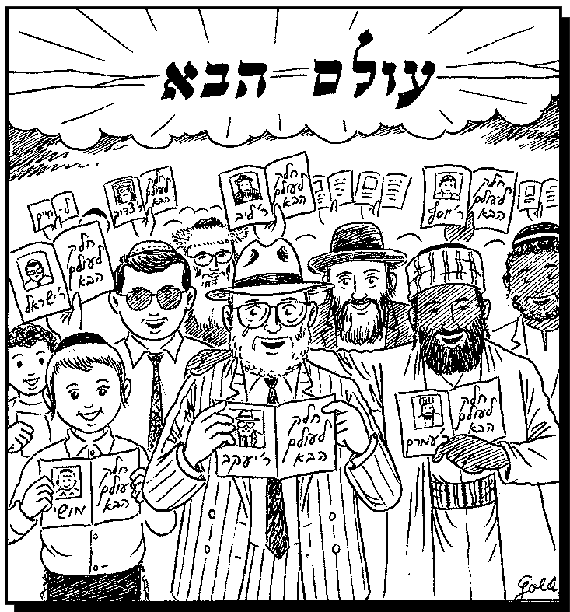 All Israel has a share in the World-to-Come
All Jews have a share in the World to Come, as it is written: "And your nation, all are righteous; they will inherit the land forever; the branch of My planting; the worked of My hands is something to be proud of."

On chapter of Pirkei Avos is studied each Shabbos between Passover and the New Year. It is a custom to say this "mishnah" - lesson (which is from Sanhedrin Chapter 10) - before beginning each chapter of Avos. How can a person "inherit land forever"? This is teaching us about "land", or a place in the World to Come which Hashem sets aside for every Jew. Just look how eagerly the people in this picture look forward to reaching this goal.