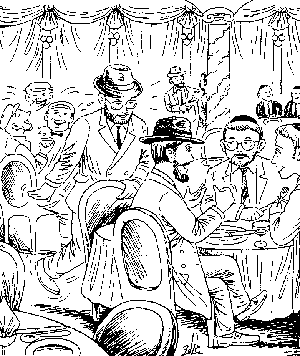 STAY AWAY FROM BAD COMPANY
Some people like speaking about others. How do you avoid Loshon Hora in that case? Stay away from them! This is especially important at simchas. If the people at your table are speaking Loshon Hora, move to a different table where they have better speaking habits!
Click on the image to get a printable copy.

#33/46
To order this book please e-mail us at loshonhora@pirchei.co.il