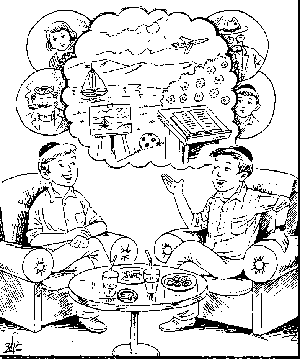 DON'T TALK ABOUT PEOPLE
Talking about people - even if you don't mean to speak Loshon Hora - can often lead to forbidden speech. The best solution is not to speak about people at all! Try to change your conversation to other, safer topics.
Click on the image to get a printable copy.

#36/46
To order this book please e-mail us at loshonhora@pirchei.co.il