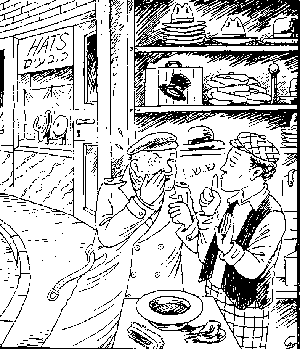 DON'T TALK TO SOMEONE ABOUT HIS ENEMY
Be careful not to speak to someone else about his competitor. People who are in the same business often do not get along with each other, and just mentioning the other person's name, will often cause him to speak Loshon Hora!
Click on the image to get a printable copy.

#38/46
To order this book please e-mail us at loshonhora@pirchei.co.il