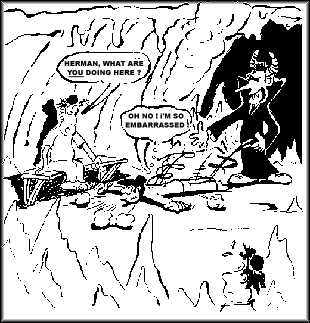 #35
"SHELOH NAYVOHSH V'LOH NIKOLAYM" - ASKING HASHEM TO PROTECT US FROM EMBARRASSMENT AND SHAME
Our Rabbis taught us that there are three things which cause aperson to do things he knows are wrong, and to go against
Hashem's will. They are: 1) idol worshippers pressuring a personto go against the Torah. 2) an evil spirit making a person
insane. 3) being poor. (Ayruvin 41B) A person can choose to docertain "mitzvohs"; but other "mitzvohs" MUSTbe done. In the
case of a "mitzvah" where there is a choice in doingit, there are times that a person cannot do it, for example,because he
does not have the money needed. As a result, he feels embarrassedin THIS world. However, when it comes to a "mitzvah"
that we MUST do, (such as learning Torah, or honoring ourparents) a person who does not do these things, will be ashamed
in the NEXT world. (Etz Yosef) So, we ask Hashem, please protectus. Do not let us become embarrassed, and certainly,
do not let us become ashamed.


For your comments or to obtain further information please e-mail us at pictorial@pirchei.co.il