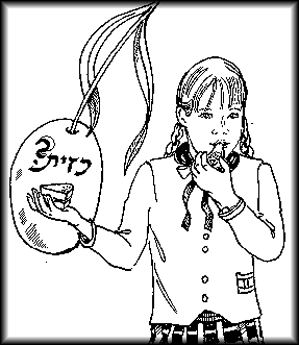 #17

IF A PERSON DOES NOT KNOW WHETHER OR NOT A BRACHA NEEDS TO BE SAID, THE BRACHA IS NOT SAID

If a person is not sure whether he said a bracha before eating he should not repeat the bracha. He should do the same with Birchos Hashachar in the morning. If he forgot whether he said them, he should not say them again.

In order to make a Bracha Achrona (the bracha said after eating 30 grams or 1.6 ounces of food), the food should be eaten within four minutes according to most opinions. Other opinions say that the food should be eaten within nine minutes. If the food was not eaten within this amount of time, he does not say a Bracha Achrona.

To order this book please e-mail us at pictorial@pirchei.co.il