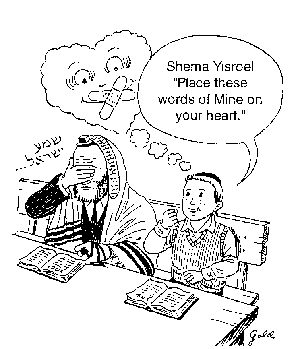 ACCEPTANCE DURING KRIAS SHEMA
When you say Krias Shema each day, we say the words, "Place these words of Mine on your heart." With these words, we undertake to do the mitzvos. We should keep in mind that this includes the mitzva of guarding our speech!
Click on the image to get a printable copy.

#15/46
To order this book please e-mail us at loshonhora@pirchei.co.il