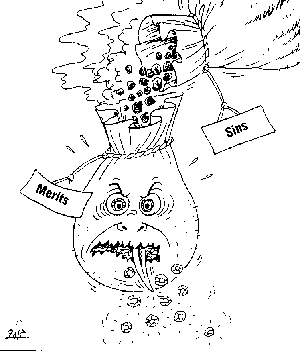 LOSHON HORA CAUSES ONE TO LOSE HIS MERITS
Would you want to give the credit for your good deeds away to someone else? How about taking the blame for his sins?

No one would want to do that! But when you speak Loshon Hora about someone, that is exactly what happens: he gets the credit for your mitzvos, and you get the blame for his sins. Yet another reason to keep from speaking Loshon Hora!
Click on the image to get a printable copy.

#17/46
To order this book please e-mail us at loshonhora@pirchei.co.il