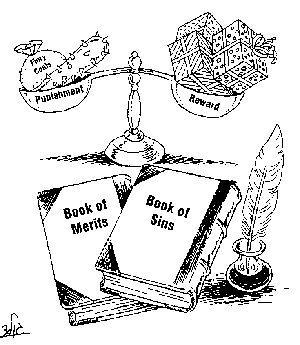 REWARD AND PUNISHMENT FOR CONTROLLING OUR SPEECH
Every mitzva has its reward - and every sin has its punishment. The mitzva of not speaking Loshon Hora has an extra advantage. Not only will the person be rewarded in Olam Haba, but since he will be known as such a nice, friendly person, he's bound to have lots of friends in this world, too. And in Olam Haba, his words of prayer and Torah study will have a special holiness, since he kept his speech pure.

How sad it will be for whoever is not careful with what he says! He will receive terrible punishment - both in this world and in the next world.
Click on the image to get a printable copy.

#19/46
To order this book please e-mail us at loshonhora@pirchei.co.il