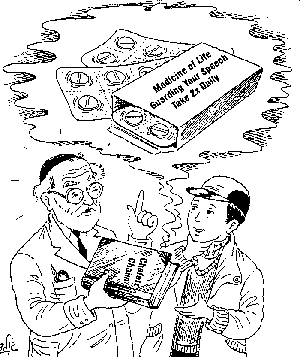 LEARNING THE LAWS OF LOSHON HORA
Regular study of the laws of Shemiras Holashon is the only cure for the disease of Loshon Hora. Just as a sore throat requires regular medication to help it get well, so do spiritual illnesses require regular doses of "medication" to cure them. The best medicine for Loshon Hora is learning the rules - for if we never learn what is forbidden speech, how can we possibly stay away from it?
Click on the image to get a printable copy.

#23/46
To order this book please e-mail us at loshonhora@pirchei.co.il