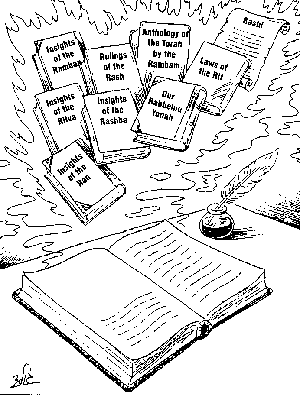 THE INTRODUCTION TO THE CHOFETZ CHAIM
The introduction to the Sefer Chofetz Chaim contains the words of the greatest rabbanim in Jewish history: Tanna'im and Amora'im, Rishonim and Acharonim. The Chafetz Chaim gathered all these sayings from many sources and placed them in the introduction to his sefer, to provide us with the path to Shemiras Haloshon.
Click on the image to get a printable copy.

#22/46
To order this book please e-mail us at loshonhora@pirchei.co.il