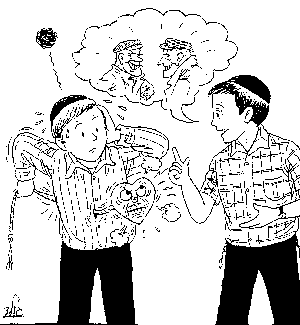 DON'T GET UPSET BY WHAT OTHERS TELL YOU
Often, a friend will tell you that someone did something wrong, or did something that you don't like. Don't let yourself get upset! Once you get upset, you'll easily say something that is Loshon Hora.
Click on the image to get a printable copy.

#42/46
To order this book please e-mail us at loshonhora@pirchei.co.il